Freedom and Fulfillment
This is the signature career-change course for mid-career academics who are considering leaving academia for a fulfilling career with less stress.
"So what brought me to Luna was that she provided a lot of light as opposed to clouds when navigating the decision to leave academia as well as everything from what do I say.
All of those micro decisions in addition to just the big overall… "Should I stay or should I go?" as well as having … I'm going to say Luna's light. Because I always think of light when I think of you, Luna!
Having that light helping pull me forward….
…Instead of frustration and clouds and intensity making me somewhat paralyzed, what made all the difference"

Shannon Pelini

Biology Professor transitioned to Real Estate
Does the following sound like joyful and fulfilling living?
✔️ Live free of other people's markers of "success", and be able to do the things that fulfill you
✔️Have a career that is aligned with your values, and that values your unique skills and experiences, without burning out
✔️Have a career and life that absolutely lights you up, challenges you, and makes you feel you're making a contribution 
✔️Take a holiday without curating emails because you don't want to come back to the slog of 100s waiting for you
✔️Live in a location that gives you access to culture, creativity, family & friends, not just living near a university that will hire you!
Before you translate your CV
You need to transform your mindset and exude badass confidence!
GET ACCESS
Life After Academia Plan in 4 parts:
Career Clarity – knowing what you want and what you can do
Understand the kind of work that is right for you in your current life stage
Strengths-Based Success Plan – communicating your most valuable skills
Knowing the nexus between your skills and your core values, so work is tailored to your priorities and way of life
Lifestyle Mapping – a holistic assessment of the kind of job that will fit your whole lifestyle
Find freedom to live as you wish, where you wish, with less stress
Job Search Strategy – knowing how to match your skills to the market
Having the confidence to advocate for your needs!
If you're applying for All. The. Jobs. Yet not getting interviews…
If you feel confused about how to market yourself for leadership roles in industry, so you're using a "throw spaghetti at the wall" approach…
If you're unsure which industry would even value your skills and how to write a non-academic CV…
​If it's been a minute since you've applied for jobs outside of academia…
If the whole thing both terrifies you and tires you out…
This programme will help you rediscover your skills and worth, supercharge your forgotten talents, and give you the accountability and focus you need to make the job search a success, within a community of people on the same journey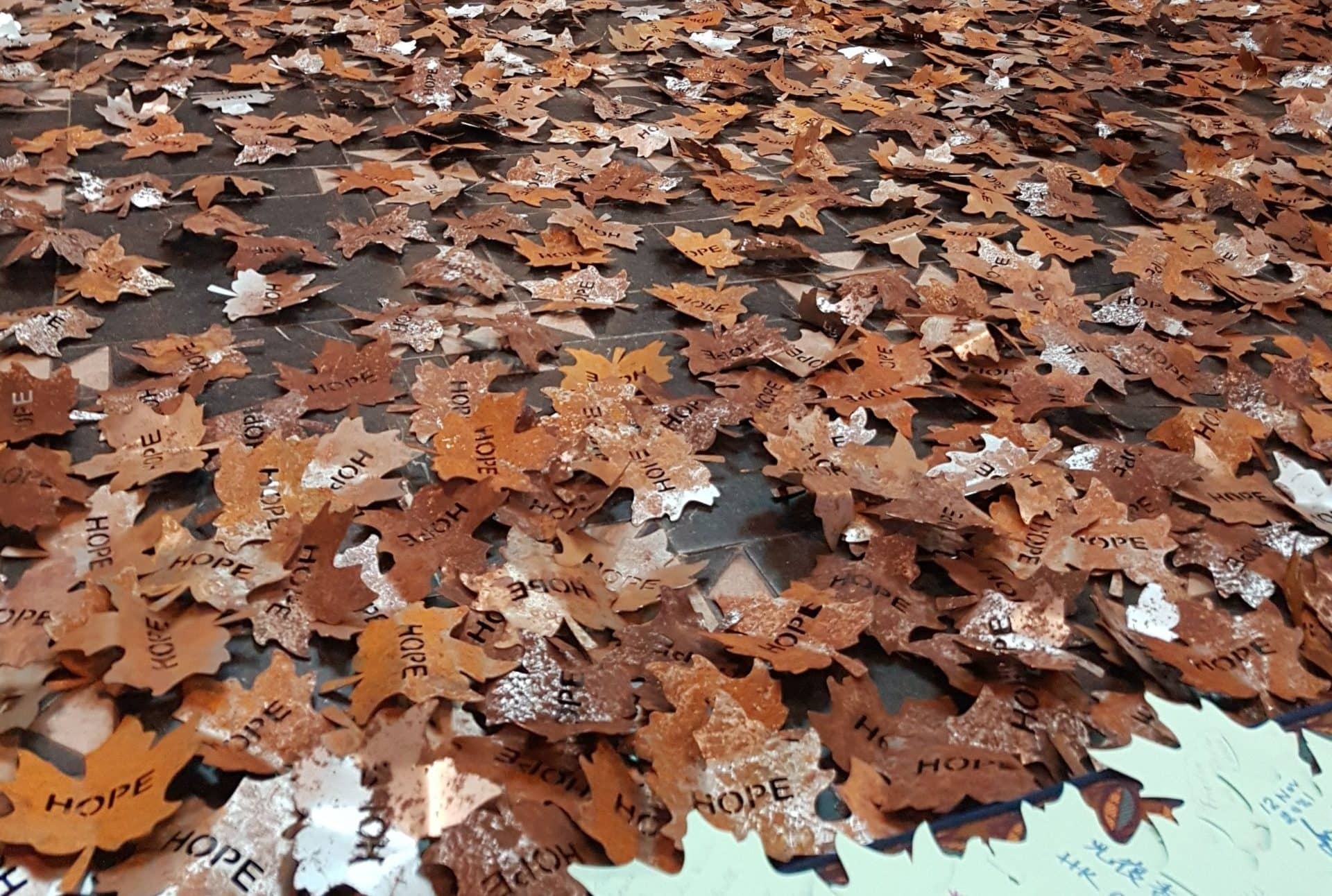 By the end of the program, you'll have:
​

Explored your motivations, values, and goals related to leaving academia and transitioning to a new career.
Identified potential career paths and opportunities outside of academia.
Developed a plan and strategy for transitioning out of academia.
Built skills and confidence in networking, job searching, CV/cover letters, and transitioning to a new career.
Received support and guidance throughout the transition process and feeling comfortable in your new role.
What's Inside the Investment?
Creating Your Life After Academia
This is the exact programme I wish I'd had when I was leaving! It has everything!
Course Materials with 5 Modules
Achieve career clarity, full job search assistance, networking, LinkedIn optimization, CV/Resume/Cover letter, and interviewing, as well as help with mindset blocks. Workbooks and journaling prompts provided. Lifetime access!
+ Non-academic and industry CV/resume/cover letter templates
Takes the guess-work out of applying to senior-level roles, using keywords to sell your skills, and communicating your value
+ Three 1:1 Power Hours with Luna on Zoom
Get individualized feedback for your CV/resume, cover letter, job search help, and/or mock interviews. Never feel lost!
+ Weekly group coaching calls and private discussion forum
Create camaraderie, support, and accountability! We all cheer each other on and offer advice and mentoring. Times vary to accommodate those from different time zones. Never feel alone!
Who is Life After Academia for?
Academics who are thinking about leaving academia but are not sure what they want to do, how to repackage their skills, which jobs match their skills, and what tasks will ultimately fulfill them.

Those who want to join a cohort of people on the same journey with fun weekly tasks to complete together.
Academics who want to stop drinking the Kool Aid, ditching the narratives that made them doubt their worth & feeling "not good enough", while they molded their values and priorities to fit the university's mission.

Those who want to be intentional and strategic in their pivot rather than reactive and panicky.
Why choose Life After Academia?
Many career courses are not made with academics in mind, especially mid-career academics who have done a post-doc, achieved tenure, or spent a decade in the mindset of academia. We have unique challenges in…
Identity

Grief

Imposter syndrome

Self-worth

Survivor's guilt
​
Also, many career coaches fail to acknowledge the recovery and empowerment process that many women, first-gen, and people of the global majority need, since we have felt this oppression keenly.
It takes more than translating our skills for another market and how to network, though of course, that is a central component.
I focus on hope and light in the whole process. My middle name is Clara – bright illumination!
Shannon came to me as a self-confessed "paralyzed achiever" in that she'd spent decades in academia as a biology professor.
She didn't think she could do anything else.
She didn't see her skills as valuable outside of biology teaching.
She even signed up for an e-commerce course but felt overwhelmed with leaving academia, especially in trying to know who she is without being a "professor".
She was worried about her own shame and judgments from others.
"What I expected was based on just my insecurity, which was coming up with a plan for what I needed to do before I left.
"But what in reality I did was I made my departure peaceful without any reservations because I took the time to figure out how to navigate that instead of focusing on what was next.
"And because of that messaging, I was able to just focus on the kind of parting those clouds right in front of me and less on what am I going to do next."
We worked on Shannon's confidence, finding her authentic self, who she truly is, what matters to her, what her values are, and how her previous conceptions of "success" could be re-imagined.
She quit the e-commerce and invested her skills into starting her own business with her husband.
Shannon is now making more money in her new business than she was as prof & within a few months!
I'm so proud of Shannon and her progress and she says she wants to give her son the same activities and experiences we've explored in the coaching sessions, because he will be able to find fulfilment as an adult!
This transformative experience is incredible and so humbling!
Teresa came to Life After Academia (then, Pivot with Purpose) as a post-doc interested in making a pivot toward charitable organisations with an environmental impact.
She was disillusioned with academia even though she gave it a shot for a few years following her PhD. The system killed any kind of joy she'd had.
So, she joined my programme and found inspiration to devote her time to a pivot, scheduled informational interviews, identified relevant people in policy work who were academia-adjacent, and got an interview that aligned with her goals and values.
She was clear on her future direction, her skills, her strengths, and her purpose.
She is now a Senior Consultant on Environment and Society for a third-sector organisation.
She gave the following feedback:​
What did you find useful in Pivot with Purpose with me [Luna]?
"You can tell that you have thought about [translating skills from academia] a lot longer than I have and you know how to frame them and how to package them! It's really useful… There needs to be a lot more work beforehand to know what you're repackaging [or translating]."
What has changed in the way you now think of pivoting from academia?
"In the beginning, I'd seen so many job adverts where I'd think 'oooh that's super interesting' but then 'hmmm actually…' in that way, the course has helped as well because I can exclude a lot of them much more quickly than I could before. Now, when I look at job adverts, in the last 2 months, there have just been 1 or 2 that I've been really excited about! We can begin to notice those things and figure out what it is that really excites us about a job"