How would it feel to join a group of like-minded folx on the same academic pivot journey? A group of smart people who believe academia no longer holds the intellectual wonders we were sold – at least not without swallowing the Kool Aid along with it!
Leaving academia and healing from the disillusionment takes time and it's common to experience grief and uncertainty.   The rose-tinted glasses lose their tint. The show stops and the curtain comes down and you realise none of the promises were real.
Academics tell me it's such a betrayal and an adjustment and there is so much fear of "what's next" … whether it can even be better out there.
This grief is real and valid and takes a while to sort through.
Those feelings you get when a path no longer feels aligned with you are feelings of loss.
I legitimately woke up after resigning. It was like a renewal.
This membership is a space for joy and fun and recovery… ultimately FREEDOM from the disillusionment.
We are building new ways of thinking, new ways of supporting each other – no Reviewer 2s! We are building ways of even talking to ourselves with compassion.
Many are figuring out how to take back control of their knowledge and experiences, and build their own businesses while not burning out in the process.
This is a community! A community for academics a community for academics who want to break free of the cult of academia, recover from burnout, and start to design their work around the way they want to live!
This is an empowering membership plan where you get to…
✨ Design your job around your life and never let it control you.
✨ Be guided toward continual mental transformations that will keep you feeling confident and self-compassionate, no matter what.
✨ Nurture you to keep living happily in your own skin, without proving anything.
✨ Create a way of working where you and your needs come first.
✨ Feel challenged every day without burnout.
✨ Keep being challenged to pursue valued living.
✨ Maintain resilience in the face of <waves hands> all of this.
It's time to dance to your own beat and celebrate the powerful symphony of your unique journey. Let's choreograph your empowerment together.
Regain confidence, heal from your burnout and break free of the academic mindset, to be comfortable taking up space!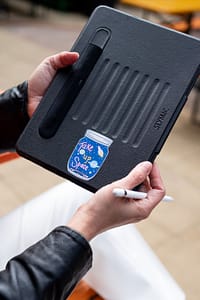 You get access to:
✅ Monthly (or bimonthly, depending on what people ask for) live group support & recovery meetings online.
✅ Business savvy lessons, activities, workbooks, and/or guides for inspiring transformation, rediscovering skills and strengths and renewal. You want to feel like the badass you are!
✅ Connect with like-minded people on the same pivot path on a safe, private discussion forum on Slack.
✅ Weekly movement sessions to heal the body and soul.
✅ Guest experts in careers and health and wellbeing – because we are not just our careers!
✅ Monthly mental transformation workshops – release the demands that kept you on the verge of burnout.
✅ 20% off Luna Leadership services!
This supportive community will help you find your rhythm, unleash your creativity, and embrace the power and grace that comes from living authentically. In this dynamic performance, you'll learn to trust your inner choreographer and harness the strength and resilience to face the world's ever-changing tempo.
Join at the ridiculously priced Founders rate where you will have lifetime membership at that rate. I will never increase it for you Founders since you're trusting me! Thank you!
Investment price will be $30 USD just for the Founding Members — Your cost will never increase while you remain a paying member!